YEREVAN: The Armenian Revolutionary Federation (ARF) Nigol Touman Nor Nork Youth Centre opened in Yerevan on Sunday March 20, after renovations funded by ARF Australia and its affiliated organisations.



ARF Australia Chairman, Haig Kayserian and ARF Armenia Nor Nork Region's Chairman, Levon Gabrielyan cut the ribbon to open the centre in front of an audience of international dignitaries, media and members of the local community.

ARF Bureau Chairman Hrant Markarian, fellow Bureau members Armen Rustamyan and Mourad Papazian, ARF Armenia Supreme Council Chairman, Aghvan Vartanian, Republic of Armenia MP Mikayel Manukyan led the list of dignitaries, which also included leadership from the ARF chapters in Western United States, Eastern United States, Canada, Lebanon, France, South America, the United Kingdon, UAE, Kuwait, Syria, Russia and Iran.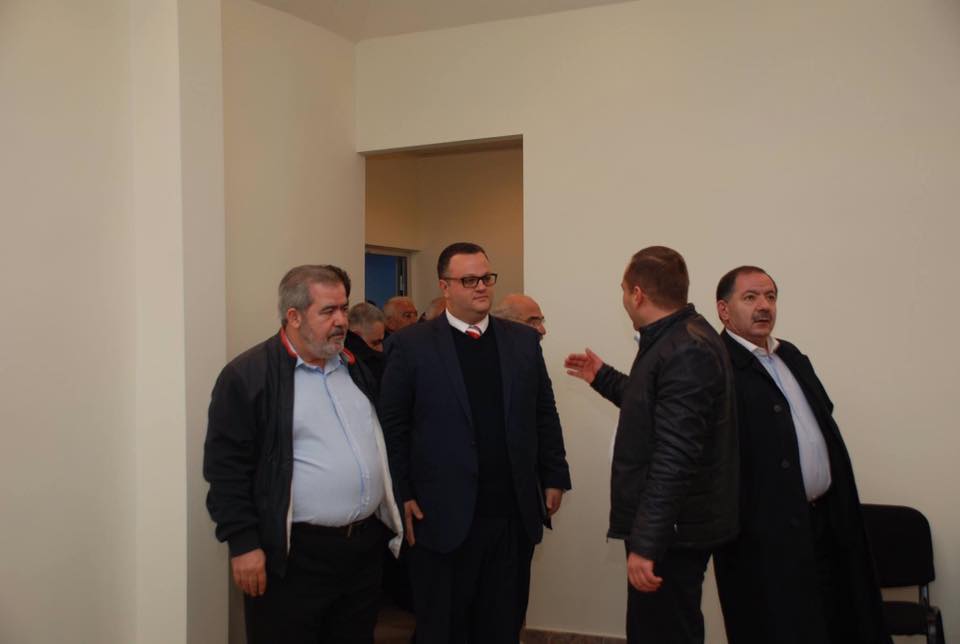 Aghvan Vartanian used his address to the gathered to congratulate the initiative of the ARF Bureau to partner Diaspora chapters of the organisations with local Armenia chapters on mutually beneficial initiatives like this one for ARF Australia and ARF Nor Nork.

He said: "We hope this centre will be a centre not just for the ARF rank and file, but also for the greater Nor Nork community, particularly the youth."

Haig Kayserian firstly thanked the ARF Australia membership and supporters, the Armenian Relief Society of Australia and the Armenian Youth Federation of Australia for partnering on fundraising for this renovation to come to fruition.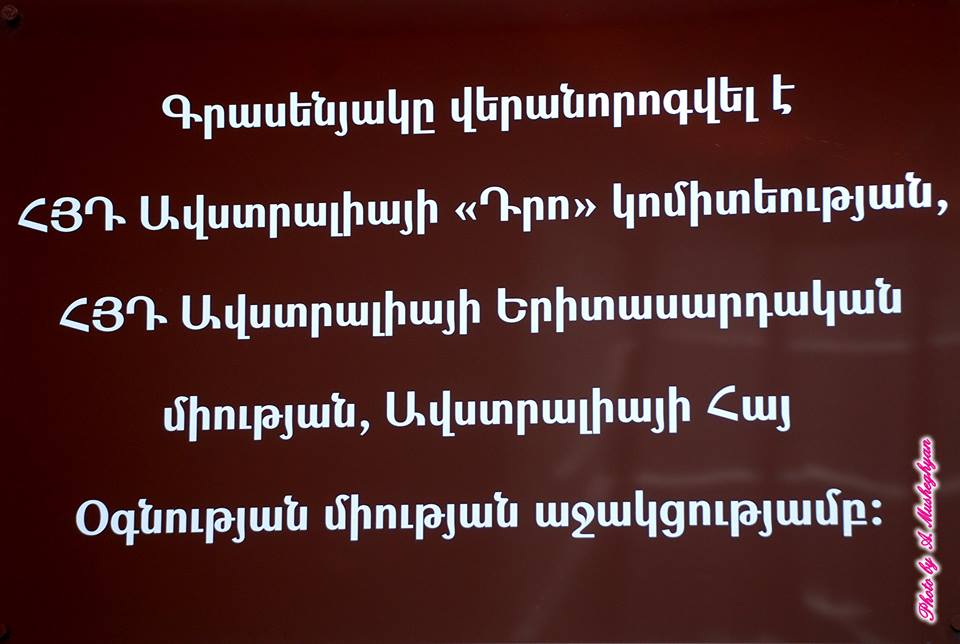 He said: "We will not stop at renovations. The next step in this partnership is to fill this wonderful centre with local youth, and to assist, AYF Australia will be sending members to host camps for local youth this summer."

The packed house was treated to cocktails and canapes, as well as entertainment from the Akunq Dance Group and singers.

In a moving gesture, the hall within the Centre was named after Artsakh hero, Artur Garibyan, with his mother and family in attendance for this historic opening.